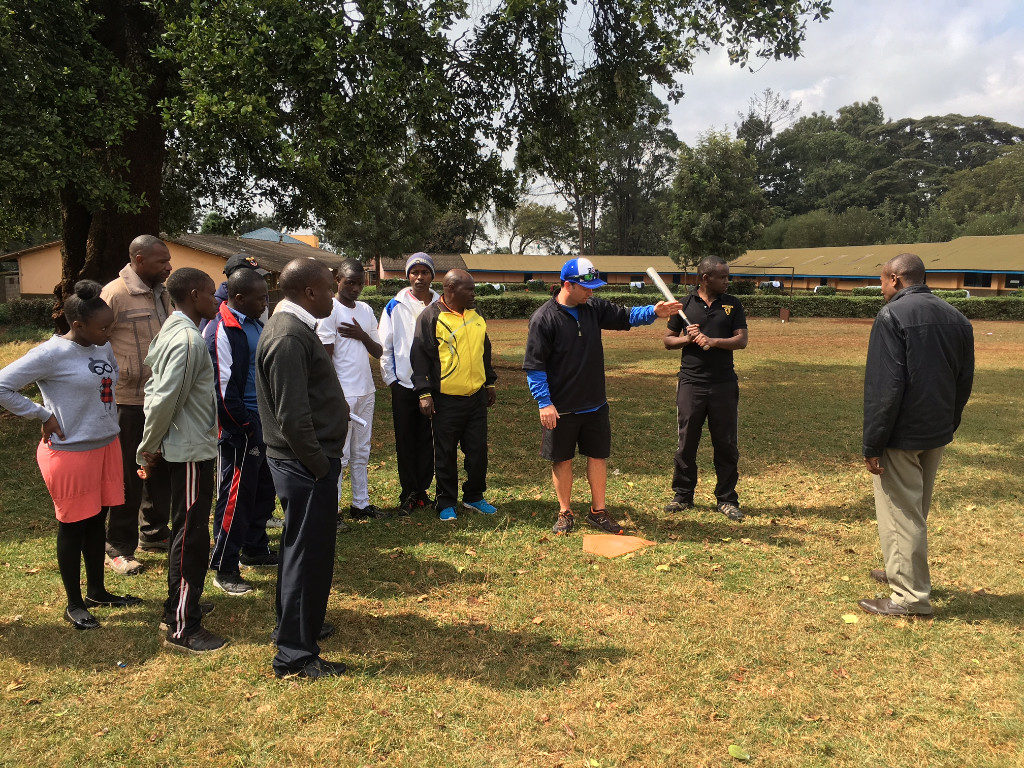 This past week Sports Friends hosted our first ever Coaches' Training Camp to teach the sport of baseball. The first day started like this… "How many of you have ever played baseball?" No hands. "How many of you have ever seen baseball on TV?" No hands. How many of you have ever even heard of baseball? No hands.
Although Sports Friends is usually not trying to develop elite athletes (it's not our typical model of ministry), one of our denominational partners was asked to develop a national baseball team and they came to us asking for help, "Shane, I've been asked to start a baseball team. Can you help me? I mean, I don't even know how to kick a baseball!"
Michael, a co-worker here at RVA, was a baseball coach in the states and he eagerly agreed to come do the training and take on this project alongside our Kenyan partner. He did an excellent job starting from NOTHING! We collected old gloves and tennis balls, and Michael made bats out of PVC pipe… and baseball was introduced! These Sports Ministers had a blast learning this new sport. From this training, 6 Little League teams will be formed and it will carry on from there. So exciting!
Here's how you can be a part of this! We are trying to get more bats, gloves, and other baseball equipment out here as the Little League teams grow. If any of you have connections to being able to get some of this (used) equipment for us, that would be great! We will try to find some teams that are coming out in the next year that can start bringing the supplies.
It will be exciting to see how this all plays out. Imagine getting to be a part of something so grass roots – we love it!
Here's a short clip from the training: https://www.youtube.com/watch?v=XWemwU78n4U
Thanks for your partnership!
Shane and Allyson