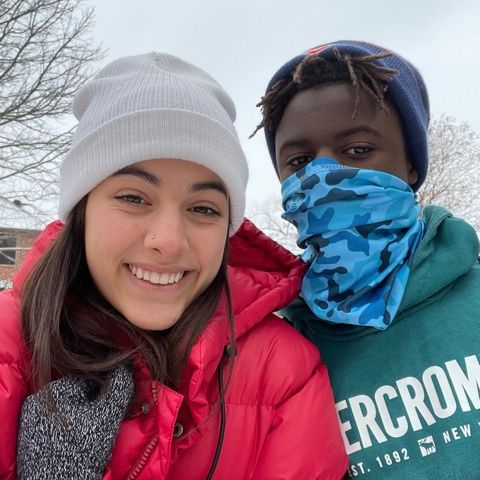 We hope everyone is surviving snowpocalypse 2021. What a crazy week!

Over the last few months we have spent time reflecting on the past 12+ years with SIM/Sports Friends and are so thankful for our experience with these awesome organizations. Shane has truly loved working with Tripp and the Sports Friends Leadership team as well as all the leaders in the countries where we worked. Allyson was able to provide medical care in low resource settings, her absolute passion in life. Our entire family is grateful for the years we were able to serve together in East Africa. It molded so much of who we are today and gave us the incredible opportunity to see God working in so many different contexts.

All of this makes us overwhelmingly GRATEFUL for your generous support over the years which is what made this possible. We have so many rich memories from years of partnership with each of you. This includes those of you who have reached out to us in some of our most difficult times overseas, others of you who have come on short term trips, others who have made our home assignments as gentle of a landing as possible, and others who have generously given your money for literally YEARS. Each one of you were part of a larger team who made sacrifices so the Gospel could continue to go forth in some of the least-reached areas. THANK YOU! We are humbled and honored to have been able to serve in this way with you.

So what's next?

April 1st we will start our new chapter and Shane will complete his full-time role with Sports Friends. We plan to stay engaged with Sports Friends as we have agreed to remain involved as "Volunteer Associates". This means Shane will continue to be involved with Sports Friends by mentoring and encouraging leaders, visiting field locations to encourage SF teams, assisting with ministry projects and serving as a resource/consultant on SF expansion opportunities.

Allyson will continue to work full time as a NP at Baylor Family Medicine in Colleyville, a job that she truly enjoys. She has developed great relationships with her patients and co-workers and finds her ministry to be stronger than ever. People are in need of compassionate healthcare everywhere – even in suburban Texas! In fact, the lack of language barrier has been a welcome change, leading to many spiritual conversations with patients.

Shane is building out two companies with a long-time friend. One business is focused on home remodeling/home improvement services. The other builds barndominiums and provides associated ranch services. Here are the websites if you would like to know more:
modern-blu.com
payne-acres.com

We love all of you. Thank you for your partnership over the years. We are forever humbled and grateful.
Shane, Allyson (and the rest of our crew… Hannah, Mia, and Moses)