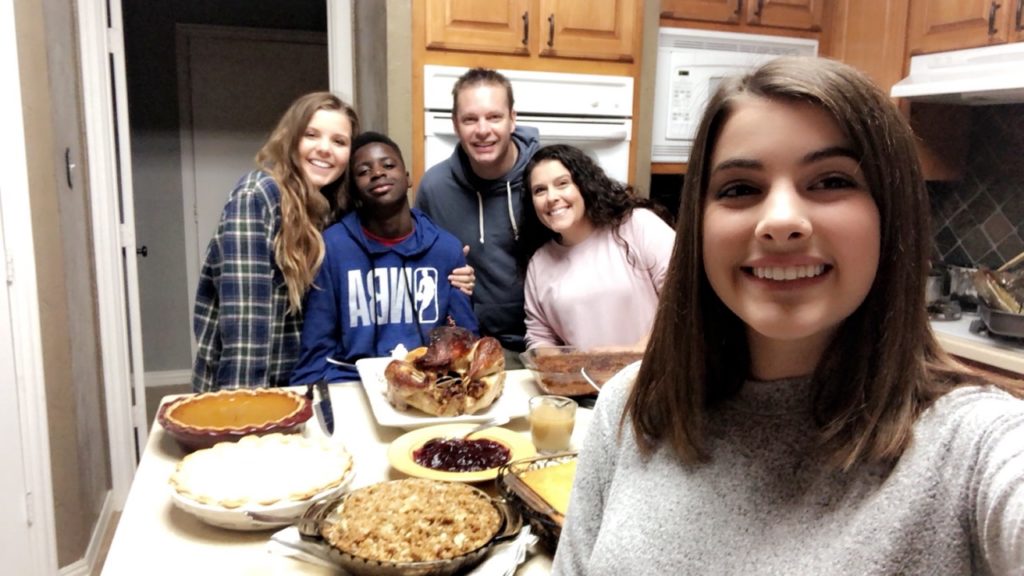 Happy Holidays from the Smiths! We are thrilled to have our family together for Christmas, back in our old home that we rented out during our time overseas. It's going to feel wonderful to wake up in familiar surroundings that hold so many memories from our kids' early years!
This is also a special season for our family as we celebrate our ten year anniversary of ministry in Ethiopia/Kenya! So much has happened and we are enjoying reminiscing on all of the wonderful (and some really hard) times. God has proven Himself faithful over and over again and we are so grateful for the opportunity we have been given to serve overseas.
For those of you that don't know, we are back in the U.S. for our regular "home assignment," a requirement of our sending organization. It's a time to regroup and raise funds for our next term. We volunteer in Africa and are responsible to raise support – that's one of our big tasks while here. We would welcome any leads of people you think may be interested in hearing about our work and joining our support team!
A little update on each of us:
-Shane is continuing his work as the Sports Friends International Expansion Director while we are back in the US this school year. We can say without a doubt after many years with Sports Friends, we believe in the heart of this ministry now more than ever and we are excited to see what the future holds as we expand into new countries.
-Allyson absolutely loves her job at Kijabe Hospital and has been staying quite engaged with her maternity team while we are home. She has been able to keep mentoring some of the midwives from afar and is continuing to work on her Swahili. She is also taking this opportunity to get up to date with US medicine.
-Hannah is finishing up her last semester at A&M and starts student teaching in January. She will be in a Special Ed classroom. She has worked her tail off to finish her Special Ed degree in only 4 years! Hannah has also worked as a server at Napa's in College Station. We have told our kids that one of their rites of passage is to wait tables because it builds so much character – Hannah is such a natural that this job has yet to rattle her. 🙂
-Mia is finishing up her first semester at Georgetown majoring in Justice and Peace, minoring in Journalism. She has thoroughly enjoyed the academic challenge and loves being in the DC area. She is still trying to settle in and find her "people," but knows it will come with time. It's been quite a cultural adjustment since she has spent the past almost 10 years overseas and her first time to the East Coast was the day she started at Georgetown!
-Last but not least… "baby Moses". We laugh because many people have come up to us this year and asked, "Is this BABY Moses?!" Everyone remembers him as an adorable infant – it's hard to believe how much he has grown up. Moses is thriving here in the US and is especially thrilled to be playing sports at his school. Basketball (his favorite) season is underway. He won a special award at his middle school for showing excellent character and leadership – we are super proud of the young man he is becoming!
We want to say THANK YOU for your consistent prayer and financial partnership! Without YOU our work would not be possible. If you'd like to make an end of year donation, you can go to the donate link at the top of our website. Thank you for being on this journey with us over the years.
– The Smiths