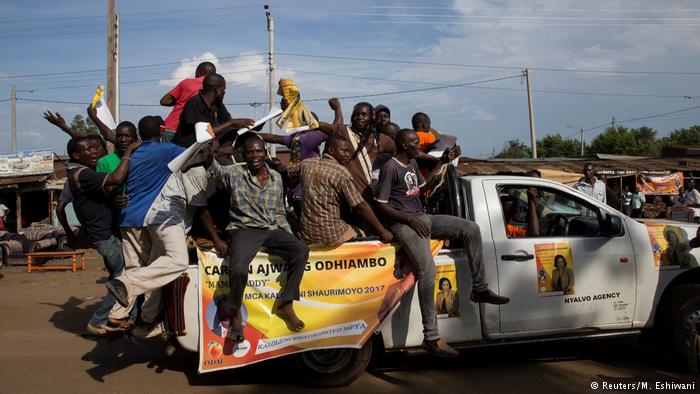 We are 3 days away from the Presidential Elections here in Kenya and tensions are high. A few days ago, a senior Kenyan election official was murdered. (Link to an article) It's hard to know what Tuesday will be like. Our mission has asked us not to leave Kijabe from the 7th-14th. Elections are the 8th. The country is pretty much shutting down for the week. We have stocked up on extra food, water, etc. Feels a bit like Y2K!
The hospital is going to be interesting. Most of our medical staff and about half of our nurses are leaving today to go back to their home areas to vote and to be near their families for the election. The problem is that women don't stop having babies, so we will be operating with a skeleton staff and probably a pretty full house of patients, especially considering our increased numbers due to the nursing strike. It looks like it's going to be a rough week.
Also, please keep Lemmy (Sports Friends Kenya Country Coordinator) in your prayers. Three of his close friends – one of them was the best man in his wedding – were killed by Al Shabaab on Wednesday.
Please be praying for peace in Kenya. We will try to keep you updated.
Blessings,
Shane and the rest of the fam