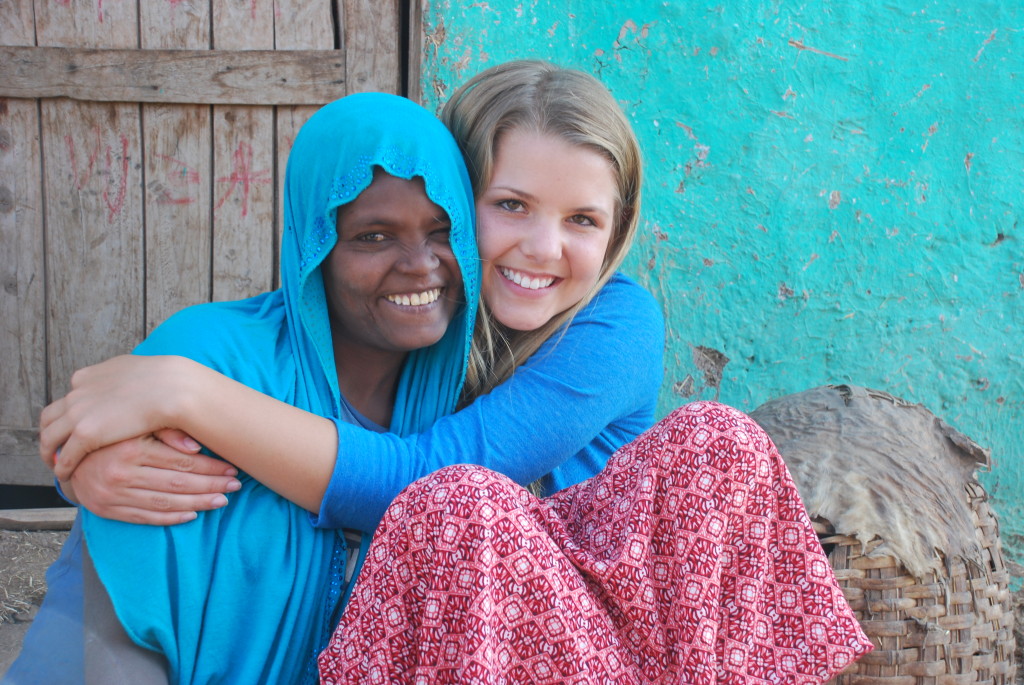 Our family just returned from two weeks in Ethiopia. The first week we took 11 RVA juniors to help with a session of camp at Langano. It was incredible! The students were totally engaged and completely poured themselves out. The missionaries and staff at Camp Langano were so encouraged by them – and we were so proud to bring such a great team to serve there. They really represented RVA well! We are also really excited to have 11 more students here at RVA that we have gotten to know on a deeper level. It was the first time Sports Friends Ethiopia has done a week of camp for street kids. We weren't sure how it would go, but it was a really impactful week on all fronts. Sports Friends wanted to be sure each of the boys got strong follow-up after camp, so Shane helped connect the SF Ethiopia leaders with 2 different ministries for street kids in Addis (ministries that we have connections with). These ministries have a lot more experience with street kids and the issues that go along with rehabilitating them and, in some cases, reuniting with their families. The campers' local Sports Friends leaders/coaches will also be providing ongoing follow-up since they already had relationships with the kids. When we were up in Addis before we flew back to Kenya, we ran into a group of the boys that had come to camp! It was such a bizarre experience to have a group of street boys running across the street with huge smiles on their faces to give us hugs! The looks that we got from passerbys were priceless. Many of you who have visited us in Ethiopia may remember the kids that used to try to pick-pocket us on the street in front of HQ – these are the kids that we loved on at camp!
Our second week in Ethiopia was spent in Langano visiting with our old teammates, coworkers, and the Langano community. This was Hannah's last visit back before heading to college (she's going to A&M!). We left Ethiopia and moved to Kenya quite suddenly, and Hannah was at RVA when we moved, so she never got to say goodbye to everyone until last week. It was a great time of closure for her. Allyson worked in the clinic some of the days we were there along with her friend, Sarah (NP co-worker at RVA). We were so encouraged to see all of our old Langano teammates making such an impact in their ministries. The clinic has a renewed focus on church planting and the clinic staff is doing so many more home visits! One of the highlights of our time back in Langano was visiting Dita and Bulbule's hut for an afternoon. The sweet bond we have always had with them was stronger than ever and it was a special time of mutual encouragement. Hannah was also able to go on a home visit to see Amina, a local girl with cerebral palsy who Hannah bonded with when Amina came to Camp Langano a few years ago. (Amina and Hannah are in the photo above.)
On another note, we were saddened by the recent terrorist attack in Kenya – this time in Garissa. Sports Friends had just finished a training with the Anglican church there a week before. One of the students that attended a previous Sports Friends training in Garissa was actually killed in this recent attack. We are so humbled by response of many of the Kenyan Christians. Shane asked one of his Sports Friends ministers in Garissa if this was going to have a negative impact on the ministry there and he said, "No, the gospel will continue to go forward. The attacks won't stop it." The bishop in Garissa told Shane, "We still love our enemies and will continue to show them kindness." Another pastor from Garissa that works with Sports Friends… "We must work for our Lord in all circumstances." Sports Friends plans to provide another Healing the Wounds of Trauma training for the pastors in Garissa like they did in Mpekatoni after those attacks. Please continue to pray for Garissa as they process all that has happened and for the pastors as they press forward in ministry.
Here is a link to an article written by a friend of mine that sheds light into what it is like to live here in East Africa, especially in regards to the terrorist attacks. It's a short read and very worth your time…