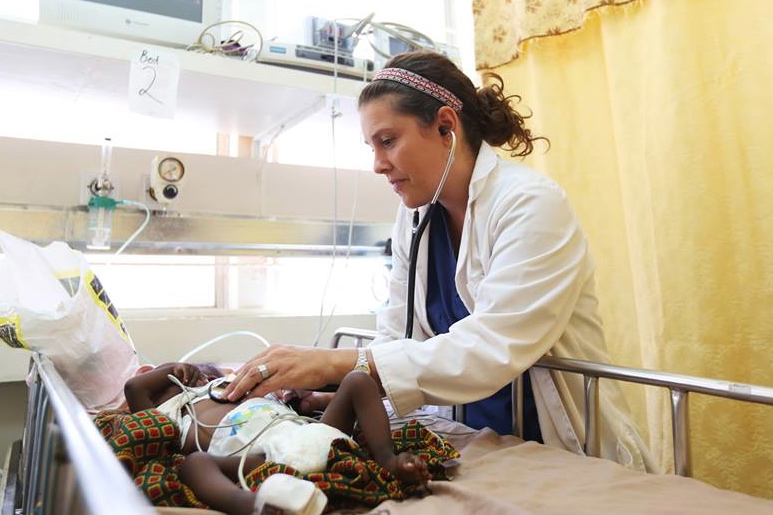 2015 is already flying by! It's hard to believe we will be finishing our second term on the field in July… and Hannah graduates, too!
A little update on the last few months…
I (Allyson) have been working almost full time at Kijabe Hospital working on finalizing my Kenyan nursing license. It's been difficult to juggle both Student Health at RVA and working at the hospital, but also such a blessing. It has brought me so much joy to be using my skills in an African healthcare setting again. Kijabe Hospital is just down the road from us – about a 5 minute walk. I have worked in maternity, on the female ward, and in casualty (ER) alongside Kenyan nurses and doctors as well as missionary doctors. We continue to mutually learn from each other. To see more about the hospital, go to kijabehospital.org.
Shane tore his ACL playing soccer with some high school guys a few months ago. He had reconstruction surgery  almost 3 weeks ago and his recovery has gone so well! We are thankful that our good friend Bob Mendonsa from home (who lives here in Kijabe near us) was able to do the surgery. It definitely helped us feel really comfortable having the surgery in Kenya. Would you believe this is the 3rd time we have had someone in our family in the OR since moving to Kenya?
Next week Shane and I are taking a group of 11 RVA juniors on their "Interim" trip to Langano, Ethiopia to do a week of Sports Friends camp. We are so eager to be able to introduce these students to Sports Friends and to Ethiopia! This is such a great opportunity for us to get to know this particular group of students more personally, too. Our Langano team is going to love them! It's also a great privilege to be able to return to Langano to be able to encourage our former teammates who are still pressing on in the midst of hardship (and seemingly never-ending community issues).
Hannah is going on a different Interim trip, camping in the Massai Mara. Mia and Moses will be staying here under the care of my awesome friend and co-worker, Sarah. It's been great having Sarah here working in Student Health, especially since I am at the hospital so much. She has years of experience as an Emergency Room NP, so she has brought tons of expertise and is an excellent teacher.
Shane will stay in Ethiopia for Sports Friends meetings while I come back for 2 days to be with the kids as they finish the rest of their RVA semester. As soon as school gets out, Hannah, Moses and I are headed back to Ethiopia (along with Sarah and a friend of Hannah's). Sarah and I will spend some days working in Langano clinic as they are short-staffed right now with 2 of the staff on maternity leave. I'm really looking forward to having the opportunity to show Sarah our Langano world! This will be a "closure" trip for Hannah as we left Ethiopia while she was at RVA last time and she never got to say goodbye.
Have a blessed day!