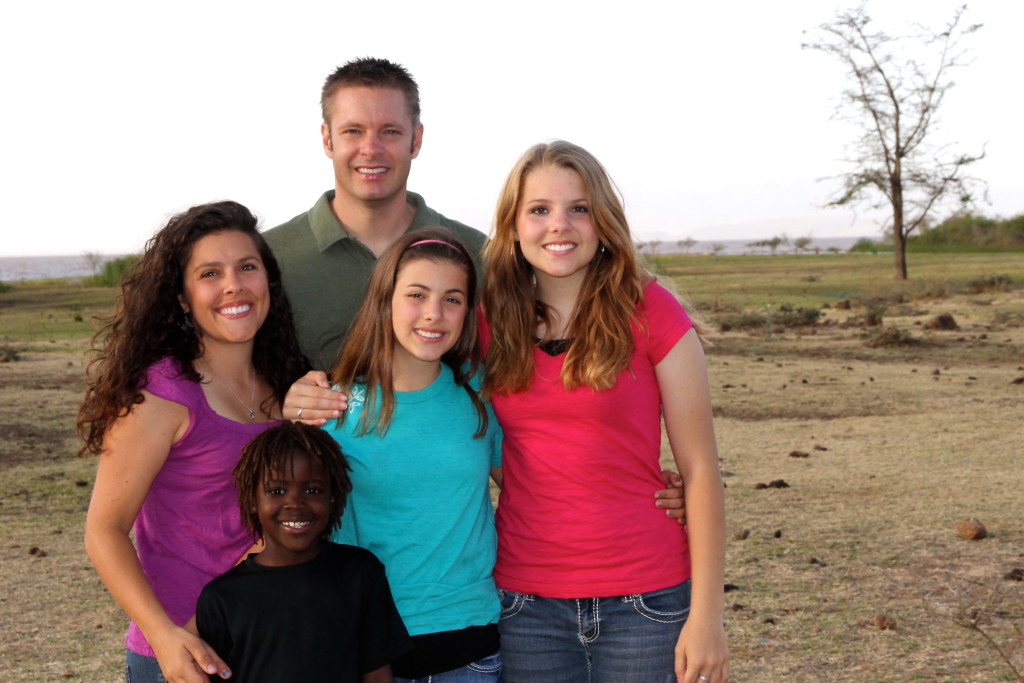 Well, life doesn't ever seem to go according to our plans. This has been especially true of our four plus years in Ethiopia. In December, we began to get the sense that our time in Ethiopia may be coming to an end. This has been confirmed though prayer, circumstances, and feedback from close friends and mentors. It has been a very hard decision to make, wrought with many tears. We are praying about what's next. The two most likely scenarios are that we will either move to Kenya to work with SIM (Sports Friends) or we will head back to the States for a season. As we still feel called to Africa, our preference is Kenya, but there are many details that need to be worked through including education for the kids, housing, roles, etc. We will be flying to Kenya for meetings on March 12-15 and our plan is to transition out of Ethiopia in the July/August timeframe. These decisions have not been easy, especially since Langano has become home to us and we have developed deep relationships with our teammates (both American and Ethiopian). We really desired to stay much longer than this, especially because it took so long to build trust among the Arsi-Oromo people. Our love for them and our desire for them to know God intimately has grown to the point that we are truly heartbroken to leave them. Please pray that our departure will not be a discouragement to the Christians in this area that we have poured into. We have some very close friendships.
In mid-February, we moved back to Langano after being in language school in Addis for 4 months. As usual, Langano has kept us very busy – each day we wake up, we never cease to be surprised at what event seems to consume our day. The most recent thing was that, two weeks ago, one of our guards was killed. He was not on duty, but two people from the community and another one of our guards were arrested. (The primary murder suspect is actually the same man whose mother died in childbirth at the clinic, and who subsequently threatened to kill Allyson in 2010.) The recent murder is the result of a long-standing family feud in this area (which also involved previous murders). Right now, tensions are high between the two families and in our area in general, as our guard's family is looking to avenge his death. We have employees from both families that work here with us, so please be praying about this situation. We are really praying that this will be an opportunity for the Oromo Christians to lead out as peacemakers in their community.  Last Monday we launched a new Discipleship Training program for 42 MBBs. This past weekend we hosted 42 youth from Compassion International. Our team was also involved in five different satellite camps in different areas across Ethiopia. Approximately 200 youth attended these camps. We continue to be amazed at how God works through the ministry of Sports Friends!
Much of Shane's time is being spent with community relations, building up our team, and continuing to implement more organizational structure in our Langano Station. We are really seeing great progress in all of these areas! Allyson has mostly been focusing on homeschooling Mia and Moses and has recently gotten less time in the clinic. While the homeschooling is going well, it has been difficult for her to feel so disconnected from the medical work that she loves so much. The kids are all doing well; Mia and Moses love being back at Langano and Hannah continues to thrive at RVA.
Please pray for:
-Our family, especially the children, as we begin another transition.
-For our time in Kenya – that we would have clarity following these meetings.
-That we can end our time here strong and that we can have opportunities for healthy closure.
-The Langano team, as there will be gaps that will need to be filled.
-For Yonas – that he would be encouraged in the midst of all of the trials he is facing. For his wife, Beza, and the health of the new baby they are expecting in a couple of months.
-Tensions between the two families in the community.
We should know more in the next few weeks. As things become more clear, we will keep you posted. Thank you for your continued support, prayers and encouragement. It continues to humble us.