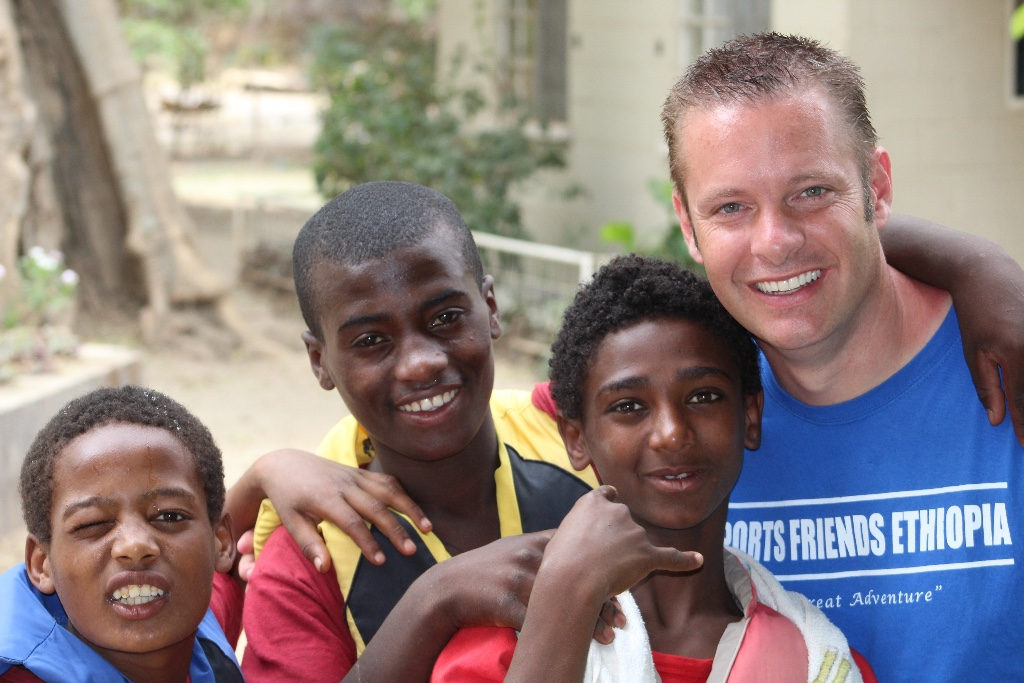 Last week Shane had the privilege of taking a group of 10 RVA juniors on their Interim trip to Ethiopia. They did a week of Sports Friends Camp for a group of 80 street kids from Addis. It was an incredible week of serving and the students grew so much as the week went on. Shane really enjoyed getting to know them better and was so proud of them. We love being able to bring a great team to Langano because we know what a blessing it is to the staff. We are so thankful that we are able to still be involved with the Sports Friends Ethiopia team. We love them so much!
One of the pastors that came with the campers has 12 street kids living with him in his home in Addis. When one of the RVA students heard this, they commented, "You must have a huge house!". In fact, Gezehein lives in a 2 bedroom house with with his wife and kids, PLUS the 13 street kids. His answer was… "It's not the size of your house, it's the size of your heart that matters". We continue to be humbled and challenged by the nationals we have the privilege of working alongside.
On another note, we are awaiting the arrival of two new Sports Friends Kenya families and can't wait to have them here! They are in the midst of support raising and closing down their lives in America. It's an exciting yet stressful time, so please pray that these last few months will be a time of encouragement for them.
Have a great day!
Shane and Allyson, Hannah, Mia, and Moses