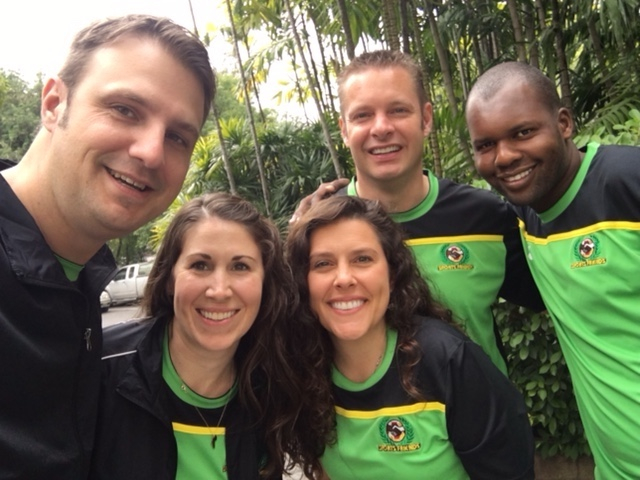 Last week we had the great privilege of attending the Sports Friends Global Gathering in Thailand. What an incredible blessing to be able to connect with Sports Friends country leaders from all over the world!
We were able to hear how God is using the ministry of Sports Friends in so many varied contexts – so exciting! It was encouraging to reconnect with people that we served with in Ethiopia, and with other leaders that came to Langano for Sports Friends training during the years we were there.
We have new teammates joining us in Kenya this summer (the Suitts) and they were able to come to the conference, too, which was really helpful for all of us. It was great to get to know them better and to be able to interface as a team with Lemmy, too. (Lemmy lives on the coast of Kenya, so Shane sees him for trainings and other Sports Friends events, but we are rarely all together). This was a great connection point for all of us and we left with a renewed sense of teamwork and vision for the ministry here in Kenya and Tanzania.
I wish we could share all the stories of life change that we heard last week – our hearts are so FULL! Thank you for being a part of our team – this ministry is going forward as a direct result of your support.
Love,
Shane and Allyson, Hannah, Mia, and Moses