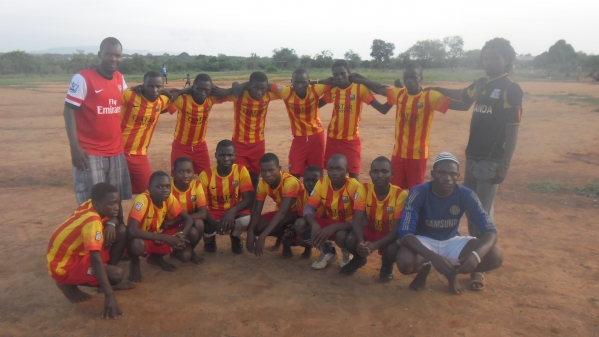 Since January, we have been receiving a steady stream of security warning from various agencies across Kenya. Here are a few samples of the warnings we receive every few days:
* Kenya (Security threat level – 4): According to reports on 23 January 2014, Kenyan government officials ordered an increase in security across the country on 21 January in response to credible information that the al-Shabab terrorist organization was planning attacks in Nairobi and other locations.
* Kenya – January 23, 2014: Following the killing of over 50 Al Shabab members and their senior commanders a week or so ago in Garbaharey Gedo region of Somalia, it is expected that the group might carry out a serious revenge attack against the government of Kenya within the next few weeks/months.
* Kenya – Feb 11, 2014: You should exercise a high degree of caution due to the increasing number of terrorist attacks, kidnapping and incidents of crime targeting Westerners throughout the country. Such attacks have occurred in the past in Nairobi, including Eastleigh, the Coast region, including Mombasa, and the North Eastern region.  Further attacks remain possible.
The primary threat comes from a terrorist organization called Al Shabaab (cell group of al Qaeda), which means "The Youth". Al Shabaab recruits youth who are ages 14-17, who are then trained to carry out terrorist attacks.
A week ago the Kenyan government sent out the following tweet –  "We have all failed our youths who are being radicalized to terrorism". Terrorism is very real here in Kenya.
Shane and Lemmy (Shane's Kenyan partner) are training churches and denominations across Kenya to use sports to reach out to youth who may otherwise be drawn into a life of violence and terror. Through local churches, thousands of youth in Kenya are currently involved in Sports Friends programs. We have seen firsthand the effectiveness of Church Centered Sports Ministry in Ethiopia and now in Kenya. Often, indigenous missionaries struggle for years to plant a church in an area that is hostile to the gospel. Sports Friends equips these dedicated church planters to use sports as a ministry tool. By starting sports teams, they are able to develop inroads in the community. Then, through relationships built on the sports field, the coach is able to speak into the lives of these teenagers and use that as a platform to share the Gospel with them and their families. Sports Friends' training has opened the door for many evangelists to share the Gospel in the context of relationships that didn't exist before.
Shane spent a large part of January in Ethiopia and Nigeria. He was in Addis Ababa for several days of meetings and before going to Nigeria to participate in WALT – West African Leadership Training. While there, Shane was able to spend time with the other Sports Friends leaders from Senegal, Ghana, Niger and Nigeria. It was a time of leadership development, sharing of best practices, encouragement, prayer and Bible study.  Shane had met most of the attendees previously so it was also a welcome opportunity to reconnect with friends who are implementing Sports Friends in other African countries.
We will leave you with some of Shane's favorite quotes from the week:
A Nigerian pastor "Thank you for taking the risk of coming to Nigeria"
Ishayas (Nigerian SF Leader) "We don't set goals, we kick goals"
John (Nigerian SF Leader) "Sorry, they have run out of fish, but we still have goat testicles and frogs"
One of the Nigerians talking about persecution "We take the heat and give glory to God"
Kyle – "The SF Nigeria team is ready to welcome and protect you as you arrive."