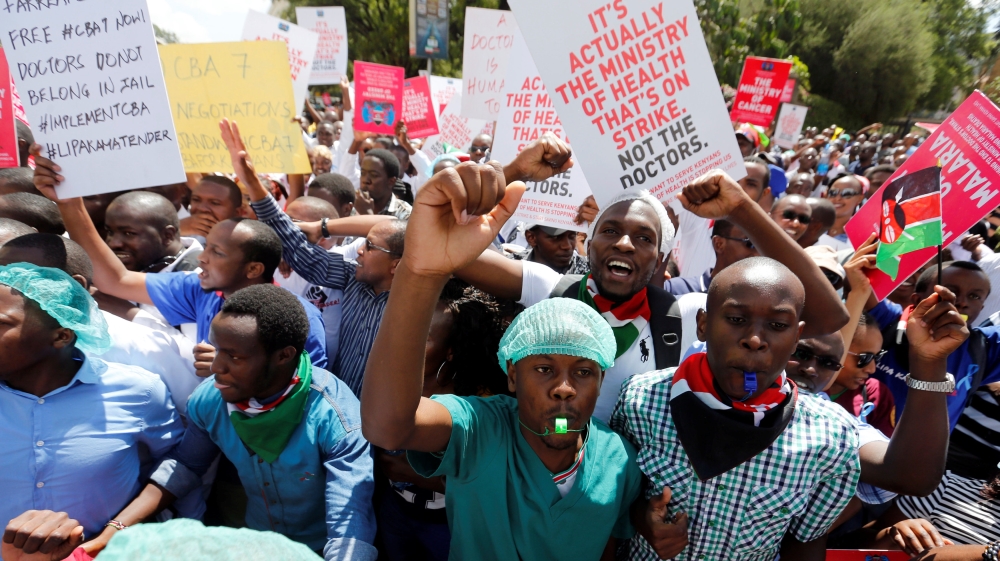 100 days later, the Doctors' Strike in Kenya is over. Now everyone will start to pick up the pieces. The strike has really taken its toll on Kenya. It's impossible to count the number of lives lost, since so many people died at home without access to any health care. This strike hit the economically poor people of Kenya really hard.
Here in Kijabe, I see lots of very weary health care workers… doctors, nurses, interns, lab technicians, x-ray technicians, and more. As great as it is that the strike is over, the impact will remain for a long time. Everyone is just SO TIRED.
Please pray that Kenyan hospitals settle into a new routine quickly and that somehow God can give renewed energy to everyone. It almost feels like it's too far gone.
Pray for the missionaries you know serving in Kenya. Pray for the Kenyan doctors and nurses serving their own people in the name of Jesus. Everyone just needs a lot of encouragement right now.
Thankful that you are standing with us,
Shane and Allyson, Hannah, Mia, and Moses
Link to an article: http://www.nation.co.ke/video/1951480-3849802-1xqxbiz/index.html