Yes, it's true – we now have electricity at Langano! History has been made. The funny thing is that as this is being written, our electricity has been out more than half a day. Oh well. At least we have it most of the time now. It has definitely changed our lives. We can now wash dishes with hot water that comes out of the tap (we used to have to boil water every time). We can also run a load of laundry and know that it will finish (before we could only run it the 2 hours that the generator was on). We can actually stay up past 9 o'clock and do work around the house. Now the bugs just hang around the lights instead of around our headlamps, so we aren't eating nearly as many bugs. What an incredible blessing! We still catch ourselves stumbling around in the dark at night, forgetting that we can just flip on the switch. In a couple of months we may forget what it was like B.E. (Before Electricity)…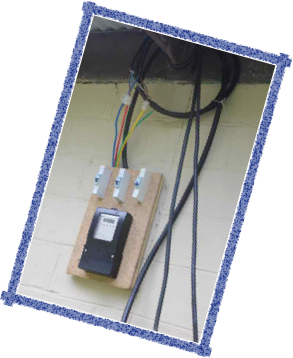 A little side-note to our new "electric" status: Our house was originally wired a little wacky, so there is no ground wire. We found this out the hard way when Mia put her hand on a pole outside our house and got electrocuted. It was so bad that it made her face contort all up and scared us half to death. Later that day, Shane was trying to place some more rat poison under our eaves. He leaned his arm on our tin roof, got the jolt of a lifetime, and almost fell off the ladder. Our entire roof is basically a live wire! We are working on trying to rewire things. Until then, please be in prayer for our safety since our house is pretty much a hazard right now.
Sports Friends Camps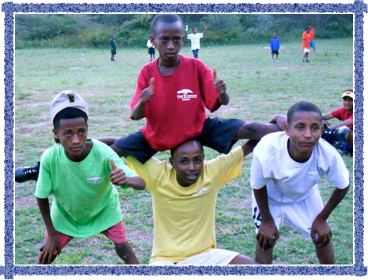 Sports Friends Camps were awesome this summer. Everything ran so much more smoothly and we ended the summer tired, but not traumatized – a big step up from last year! Really, the summer was a great boost for our whole Langano team. Yonas, our new camp manager, was a large reason that camps went so well. We continue to thank God for bringing him to our team. Over the course of the summer, we had around 500 campers come through, many of whom learned about Jesus for the first time. Most of these kids go back to very hard situations and face persecution, so please pray for them as they try to live out their faith back at home. Our family thoroughly enjoyed all the campers, leaders, and short term teams that came through.
Summer Interns
We also had 5 summer interns with us who we bonded with big time. Our house was grand central station and full of lots of game-playing, story-telling, and laughter. Emily, Caris, Luke, Tyler, and Barrett, thank you for sharing your summer with us and for pouring into each one of us in your own unique ways. We were honored to have you as part of our family for the summer. Come back soon! Next time, we will hold you to your warthog promise. 🙂
Village Church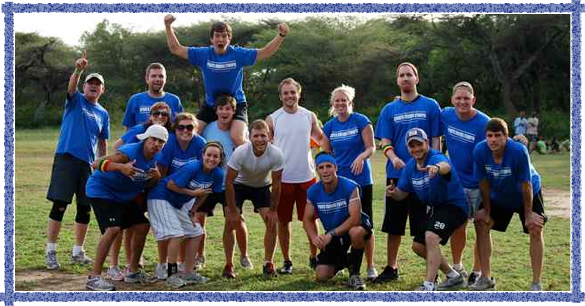 We had a team come from The Village, our home church, to do a week of Sports Friends camp. What a privilege it was to get to know more people from our church. They all did an exceptional job and really poured themselves into the campers, the Ethiopian Sports Friends leaders… and us! The team was led by John and Rebecca, our good friends (and also the first people who ever visited us at Langano). It was wonderful to see them again.
Arba Minch

At the end of the camps, we took a quick family trip to Arba Minch. We had been promising Moses we would take him to see the crocs for almost 2 years, so we had to finally make good on our promise. It was quite the adventure driving 7 hours on terrible roads – it truly felt like we were in the middle of nowhere. Of course, what would a Smith vacation be without everyone getting sick and throwing up? This trip did not break tradition. Mia started us out barfing and each day another kid went down! It was almost laughable because we were only supposed to be there for 2 nights and after 2 nights, we still hadn't made it out to see the crocs. We ended up deciding at the last minute to stay one more night. It worked out perfectly – we were able to take a boat out to see the crocs, and then spent a great day playing games together and just hanging out. It turned out to be a great bonding time for our family.
Bingham Academy
Our latest news is that Hannah is now living in Addis going to school at Bingham Academy. We took her up last week, stayed a week while she got settled in, and just came back down to Langano a few days ago. Everyone has told us that boarding school is much harder on the parents that the kids, and we have tried to take that advice to heart. Hannah is thrilled to be at Bingham and is eating up all her time with friends. We feel she was very lonely down here, but the great thing is that we don't think she really realized it. So, she is happy in both places and sees the positives of both – how great is that?! The boarding program at Bingham just started up again this year, so there are only 6 kids on the program. The boarding parents are a couple from the Netherlands who have been boarding parents before at another boarding school in Africa. They have 3 young children 5 and under. Dirk-Jan and Mirjam feel a special calling to be boarding parents and are very dedicated to getting the program up and running smoothly. Hannah is the only American in the house, so that is an adjustment. So far she has done great and seems to be thriving. Bingham Academy is such an amazing school with teachers/administrators who truly love the kids and small enough to get individual attention. Hannah's homeroom teacher is also a good friend of ours, so we know he will keep an eye out for her. There are lots of people in Addis who care about Hannah – we are thankful! Allyson is also helping chaperone the 8th grade trip to northern Ethiopia next month, so that will give her over a week with Hannah and allow her to get to know the other students.
Our Future Plans…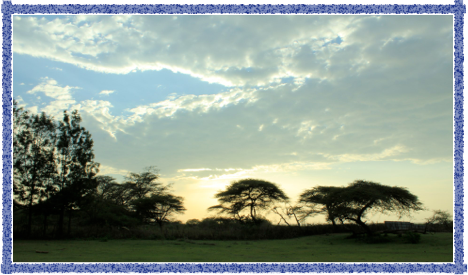 Well, we have finally made a decision – we are going to extend beyond our initial two year commitment to SIM and will come back to Langano. After lots and lots of prayer and waiting (and lots of time with other missionaries), it seems that God is leading us to stay in Ethiopia.
This leads to another decision we have made. Again, after much counsel from experienced people, we have decided that it is best for our work here at Langano, and also for our kids, that we stay here through the end of this school year. We plan to stay through early July, with enough time here to be sure camps are off and rolling. It seems too much to pull our kids out of school yet again and then expect them to adjust to being back in public school for only one semester. That would put Hannah in 4 different schooling situations within one year. (Homeschool with Mary, homeschool with Allyson, boarding at Bingham, and public in Texas). As sad as we are about not being able to come home this December, we believe this is the best decision. Shane is also very busy training Yonas into his role as camp manager. There is a very steep learning curve and Shane sees the need to have extra time with Yonas to prepare him for the time we are gone. Our plan is to leave in July, stay in Texas for a full school year, then return in time for summer camps the next year. This also gives us more time to support-raise again and fulfill some educational/training requirements that SIM has for us before we come back to Ethiopia.
We have a significant need for more support. Since January, we have been running a deficit in our support account of about $2000 a month. Hannah is now in boarding school, which added an extra expense that we didn't anticipate (the kids' homeschool teacher, Mary, had to leave unexpectedly). Now that we are staying until summer, we also have the additional months that we need covered. Some of you give monthly (thank you so much!), and we would like to ask if you would consider continuing that support now that we have committed to SIM long term. We also need some considerable one time donations. We need to make up the deficit and then maintain the needed monthly amount going forward. In fact, the only way we will be able to stay through July is if we are able to come up with this shortfall. Would you be willing to partner with us as we serve here? Over and over again, we find that people who are financially and prayerfully invested in our work at Langano feel way more connected with the ministry here – which is a blessing both ways! It would be an encouragement to have more of you come alongside us. If you belong to a church that may be interested in partnering with us, please let us know. Below is a link to the SIM donation site. Feel free to email us if you have any further questions.
Quotable Quotes…
"I wanted to lift weights with Luke and Tyler and they told me it would stunt my growth. I told them I was already stunted." – Mia, lamenting over the fact that she is likely going to end up as short as her momma.
"I guess they have a key." – Moses explaining how the bats keep getting into our attic that we have tried to seal in every way possible.
"Your electricity is on and I can't even hear it!" – Phyllis to Allyson the day we got electricity. We're used to the loud hum of the generator.
"No! They will bite me and eat my meat!" – Moses to Shane when Shane threatened to throw him to the hyenas.
"Mom, I finally have a friend and now you want to kill it." – Mia seriously crying about our chicken.
Moses, answering mom when she asked what he said. – "Nothing. I was just talking to myself and my chicken."
"You know you're a missionary when you get out of the car and you have a layer of dirt behind your teeth." – Hannah in response to the bumpy, dusty roads.
"When dad goes blind, I'm gonna make my arms hairy." – Mia, jealous of Hannah's firstborn status and the privileges that come with it. Check out that MK humor!
Moses – "I can't breathe! My nose is stuffed up."
Mom – "Then breathe through your mouth."
Moses – "I can't. That's for eating."
"My God is with me." – Woyesso, one of the camp workers, as he entered our attic to wage war against our bats.
Mom to Moses at the dinner table – "Moses, don't fall asleep."
Moses – "I'm not. I'm just closing my eyes to check what my dream will be later."
Langano Sightings…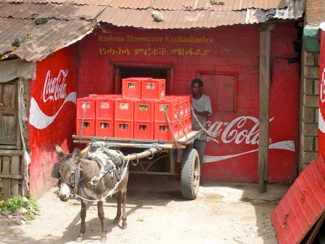 Prayer requests:
-Safety for Moses from the baboons that are back. He has been chased a few times recently.
-Safety for our family while our house is electrically unstable.
-For the extra money needed to continue our ministry here… and that it would come in quickly!
-Our team here at Langano as we plan out strategy for the next year. Also for unity.
-Shane as he continues to train Yonas.
-Allyson as she begins homeschooling Mia and Mo next week and also juggles responsibilities at the clinic.
-Hannah as she adjusts to life at Bingham.
-Allyson continues to struggle with repeated episodes of malaria.
-We are still battling bats and a mongoose in our attic – it doesn't make for much sleep.
Praise:
-An amazing summer of camps!
-The opportunity Hannah has to board at Bingham.
-Electricity!
-Great relationships with our Ethiopian staff.
-It is always an honor to be able to connect with seasoned missionaries who truly understand the things we deal with day to day. We are grateful for the time we had with Tom & Ramonda Lunsford and Ken & Phyllis Lloyd. They each encouraged us so much. We are still mulling over their words of wisdom and trying to put their advice to work!
-A visit from our good friends, the Carneys.
-Language learning is still coming steadily.