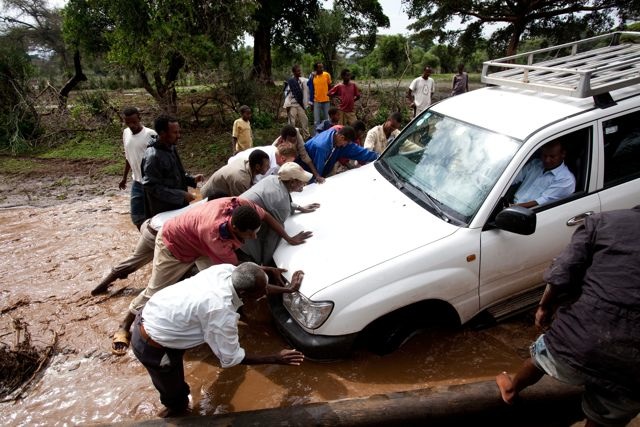 Well, it's not often that you can say you took the roof off your house… but we did this week! We have had animals shuffling around and squeaking in our attic and finally after two weeks of no sleep, enough was enough! After setting every kind of trap imaginable and trying everything else – all to no avail – our only option left was to remove our roof and come in from the top. Our "mouse" problem ended up being a "night bird" problem. That's what the Ethiopians call bats. Once the bats were removed and the roof was back on everyone took a quick break to eat lunch. After lunch they went out and cemented in the holes that the bats had been coming in to keep them out once and for all. But, guess what?? During lunch those insane animals flew right back into their old spot without us knowing… and we ended up cementing them inside our roof! So, now we are just hoping they will die soon and that they won't stink too badly. That should be the end of our night birds. Ha!
There is a lady, Shagitu, in our community who is a widow. Her husband was killed three years ago by a nomadic tribe. She has three young children, one who has spina bifida. We met her at the clinic where she brings her son for treatment. The family's hut burned down a few months ago, so our local church came together and helped her build a new hut. When we first found out about her situation, she and her three kids were living under a tree and were terrified at night that they were going to be attacked by hyenas. It really is a privilege to be living in a place where we can help people in such a tangible way.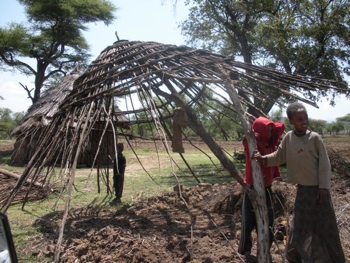 No electricity yet, but we think we are getting closer. The poles are all up now and the electric company workers are stringing the lines now. They have almost reached camp. It has been quite the endeavor trying to get this accomplished. We will never take our infrastructure in Flower Mound for granted after seeing how much it takes to just install electricity lines! Maybe high speed internet in another ten years??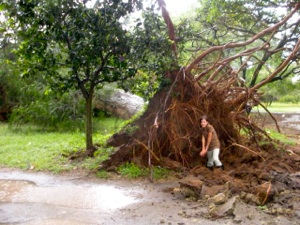 What a treat it was to host our first official Village Church short term team! They blessed us in so many ways. This team came prepared to serve in whatever capacity was needed. Half of them were medical and the other half worked on fixing up the Beach House, a house here at our station that is used as a getaway for missionaries. It was in dire need of a facelift.
This team got a taste of literally everything while they were here – a wedding, a funeral, a baptism, local food, births, a cow slaughter and so much more! I think they got a great taste for what our life is like here. We were so grateful for the opportunity to show them around.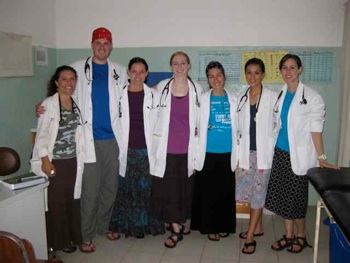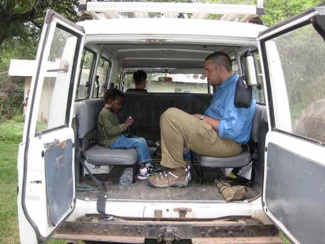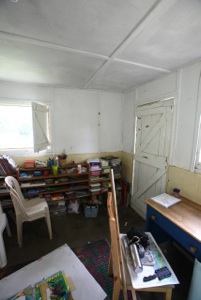 A very big thank you to Austin Mann and Paul Golanco, both professional photographers who graciously took photos and then allowed us to use their photos on our blog.
We finally got Abera and Adonach married! We joke with them that it was their second wedding since for the longest time we thought they had gotten married at the last ceremony (which was actually just an engagement ceremony). It sure is confusing trying to figure things out in another culture in another language! Anyway, Shane, Allyson, Hannah and Mia were in the wedding. We decided that keeping Moses as far away from the action as possible was a good idea since he is like Curious George in real life.
Participating in this wedding was such an honor and quite the experience!! Everything is done so differently than we are used to. We could seriously just write a whole blog on the wedding itself. We will try to give you a feel for the wedding day by posting some pictures in chronological order.
The day of the wedding, while Allyson and the girls were 2 hours away at the bride's house, Shane was back at Langano helping Abera get ready for the day and pulling cars out of the mud in his suit! They were almost 3 hours late to the wedding because of the bad roads.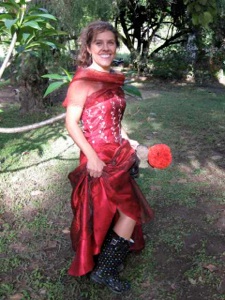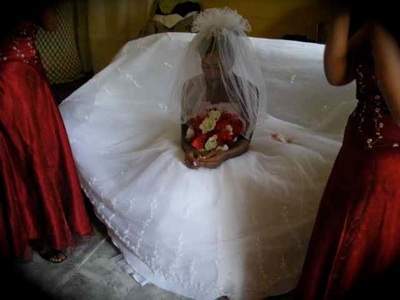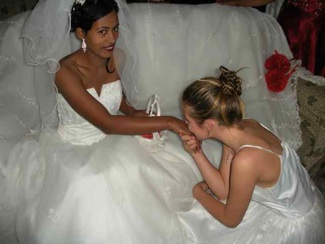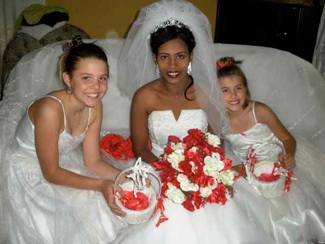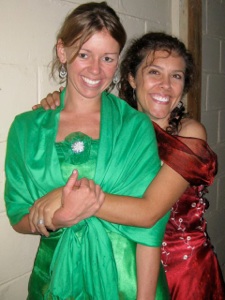 Wehad a funny realization recently. A few different times we have asked different Ethiopians to watch Moses for us (like if we run down to the clinic for something, over to the church, etc.). Every time we have come back to a story that goes like this, "Moses won't take a bath – he keeps running away." HUH?? We couldn't figure out the correlation. Other times we have come back to a very upset Moses wrapped in a towel after being bathed in the middle of the day. Keep in mind, these incidents were happening with different people each time. After quite a few times of this bizarre situation, we had it happen one last time and Hannah finally figured out what was going on. We were asking someone to "watch Moses", Ethiopian ears hear "wash Moses". Ha!!! We have now solved the mystery… and laughed about it quite a few times.
Many of you already know this, but Allyson had another labor patient die since our last update. This patient actually died four hours after Allyson transported her to the hospital, but the community was still blaming Allyson for her death. It was a very discouraging time for our whole family, probably one of our most discouraging times since we've been here. This woman was a relative of the patient who died at Christmas. There is so much about the situation that was frustrating, and on so many levels. It really is too much to get into on this blog, but the gist of it is that there are so many barriers to being able to show these people how much we love them – cultural barriers/differences, language barriers, educational differences, different values. It just feels so defeating to not be able to communicate love in a way that they can receive it. Please pray for us in this area. These situations keep coming up again and again and we are continuing to learn how to deal with them appropriately and in a healthy way for all involved. It is an emotional ordeal on every front.
A big thank you again to Darren Macdonald who donated a projector to Langano. It has made such a difference here. We use it in the summers for camps to show a slide show at the end of the week – the kids go wild seeing themselves. We are also using it to have movie nights with our local staff and… drumroll please… we are using it to project the World Cup games!! Shane is in soccer heaven. We can hardly believe it is possible, but we were able to install a satellite dish that works when the generator is on – and it actually works! (A rare thing around here). Anyway, it has been such an incredible community builder for everyone here. Nothing brings people together like "football", especially in Africa – which is basically the whole premise behind the Sports Friends ministry.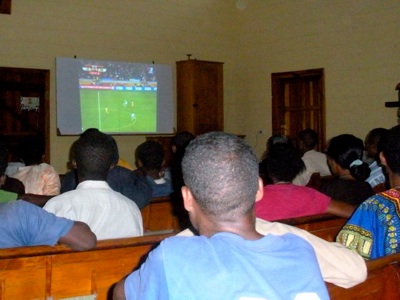 We had a great visit with our long time friends from Flower Mound, the DeYoungs. When they first told us they were coming, we couldn't imagine it would actually happen, but it all worked out and they came! It was beyond wonderful to be able to spend time with old friends. Our kids also had a blast showing the three DeYoung boys the ropes of living in Africa. It was a week where many memories were made.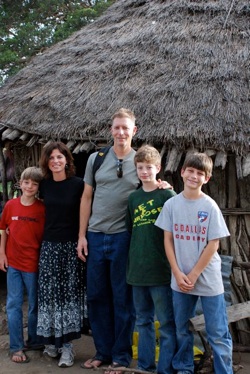 We went to visit one of our friends in his hut and were served tea along with this… stuff. We were completely prepared to let David and Jill off the hook on the food eating and then, before we knew it, Jill was digging in – way to go Jill!! I think you are meant to live here. Really, that's impressive!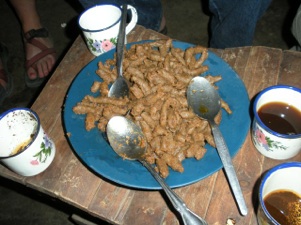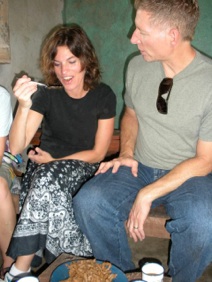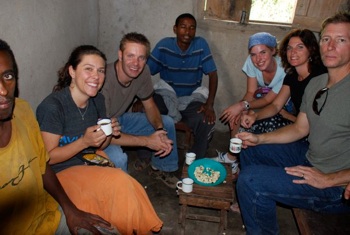 Shane and David went to the market in Negelle one day to get some chickens for dinner. The kids spent some time bonding with the chickens that afternoon before the chickens met their fate. David taught us a crazy thing – did you know that if you draw a line in front of a chicken and then put his face down right in front of it, that the line actually hypnotizes the chicken?? Now that is random! This crazy chicken actually sat and stared at this line for several minutes! Incredible.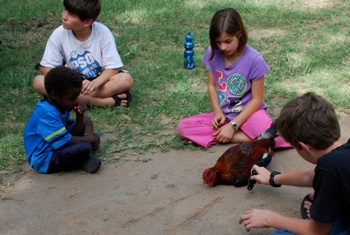 The DeYoungs also came with bags full of supplies to redo the beach house. They brought all new bedding, towels, dishes, pots, pans, etc. – even paint supplies! Jill organized a big group effort back in the states and a bunch of people all contributed to make it happen. Thank you so much to all of you who generously helped out with this project. While the DeYoungs were here we were able to paint the kitchen and one bedroom. We will work on the rest this summer. Once it is finished and we put in all the new bedding, we will post some before and after pictures. It will blow your mind.
A Sneak peak…
The DeYoungs brought a bunch of balls, cars, and underwear to give away. We had to drive out into the community the week they were here because there was an immunization campaign. Each time we drove, they brought some more goodies to toss out the window to the kids. It was a sight that we will never forget. The kids were hilarious! They were pulling on their new underwear right there in front of all of us and they were putting them on upside down, two legs through one hole, backwards – every which way – and just squealing with delight. Then later that day when we drove out again we saw lots of the kids just running around holding their new underwear tight in their hand and chasing after the car. It made for some really fun drives. We told the DeYoungs that every time we see a kid in their fancy underwear, we will think of them.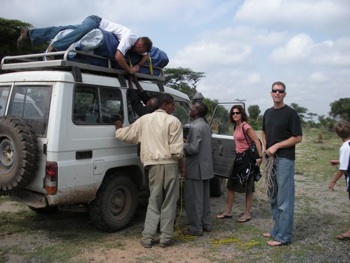 We have a new addition to our family for the next few months. Emily, a nursing student from Texas, has come to Langano for the summer. We met Emily last year when she came on a short term team and immediately loved her. So when she asked about coming back for the summer, we were thrilled. She has been here almost a month now and our whole family really enjoys her being here.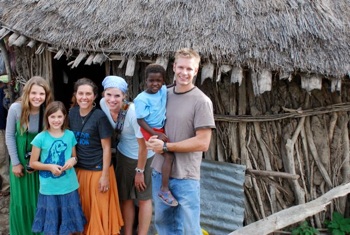 Langano Sightings…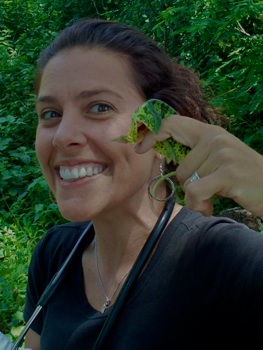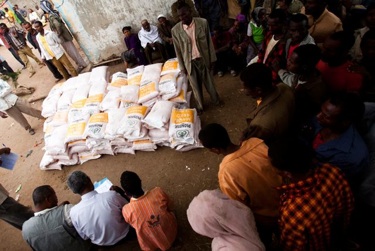 Quotable Quotes…
Yonas, testing Moses on his broad knowledge-base gained while being homeschool by Allyson: "Moses, if I give you one orange, and then I give you another orange, how many do you have?"
Moses: "An apple."
"Hannah please just try to learn something today." – Allyson talking to Hannah at the start of a homeschool day:
"Dad, I forgive you that I have been whining all day." – Moses
"Mom, can I hold the babies or do they have rabies?" – Liam, who came well-prepped to avoid rabies at all cost.
"Moses needs a shock diaper so he can get potty trained at night." – Hannah
"Why do they eat bottoms?" – Mia to Shane when Shane was explaining that catfish are bottom feeders.
"I love guns and spears and motorcycles and giants. That's why I want to wear a skirt." – Moses elaborating on why he was wearing Mia's skirt. Huh?
"Dad, can you turn up the music? I can't hear it over the monkeys." – Hannah
"Dude! That butterfly just scared me half to death!" – Shane to Allyson as he was removing the roof off our house to get rid of the bats – and a big butterfly flew at him.
"I'll pay you $5 to kill the two rats in my house – $2.50 a rat." Emily to Hannah (who is trying to earn money to buy a cell phone)