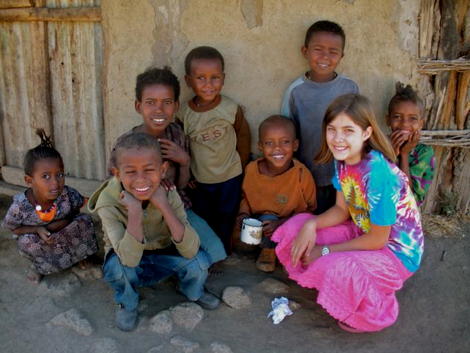 When will we settle into a routine? I think that is the million dollar question. Life here in Ethiopia is exhausting, yet full and rewarding. Each one of us is longing for some stability, but we are slowly coming to the realization that this is our "new normal"… living out of suitcases half the time… new beds… new people. Living in rural Ethiopia as Westerners, and keeping up with "business" as well as ministry is simply a tiring way of life. While constantly being on the go has been hard on us, we also have had such incredible opportunities that we are so thankful for. We also have such a peace that we are exactly where God has asked us to be at this time. It makes it all tolerable!
Langano School
Mia and Moses started going to Langano School this fall. It has been quite an adjustment, but the main thing is that they are learning the language and making some friends. They are being homeschooled the other half of the day. (Actually, Moses has been mostly playing) When we were in Addis, Moses spent a few days at Bingham and his teacher informed us that he is quite behind – oops! So, we are refocusing on getting him back into homeschooling. It is no easy task. He absolutely can't stand sitting still and doing schoolwork. Poor guy, all he wants to do is hunt, play with his trucks, and get dirty! Mia has been a trooper going to Langano School every day. We thought after the first few weeks, the novelty of having a "forengi" (foreigner) at school would wear off, but three months later, the kids still stare at her, poke at her, and laugh at her. We are proud of her for sticking with it. She is determined to learn the language.
8th Grade Trip
Allyson had the opportunity to go on the 8th grade trip to Northern Ethiopia as the trip "nurse". It was quite an incredible experience. There were 26 students and 6 chaperones. Hannah wrote about the trip in her last blog entry, so you can read all about it there. Visiting all the ancient churches and castles was fascinating, but the best part was that Allyson had the chance to interact with the kids in Hannah's class and also get to know some of her teachers better. What an incredible group of people! We feel so blessed that Hannah is able to be at Bingham Academy this year. She is absolutely thrilled about being there.
A Night in the Community
Our family is working hard to learn the Oromo language and culture. About a month ago we decided to go help our friend Dita harvest his maize and then spend the night at his hut. Wow. It was an adventure and a half! We were especially grateful for the hospitality shown to us by Dita's family and the fact that they treated us like family. We wanted experience their lifestyle as much as possible while we were there, and they understood that, which meant we had quite an authentic experience. We'll let the photos tell the story…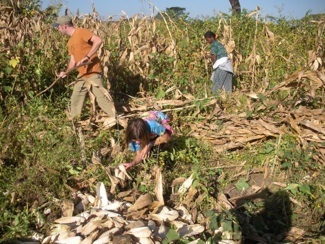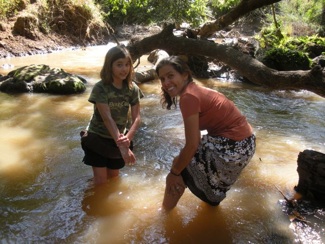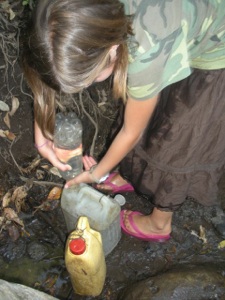 Moses' 6th Birthday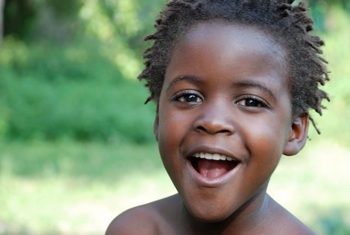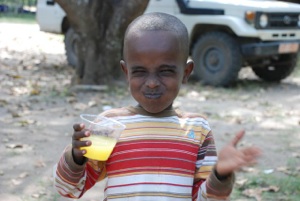 Quotable Quotes…
"I can't wait to be cool!" – Hannah, excited about getting a pair of shoes that are actually in style.
"Did you know our roof is allergic?" – Moses, meaning to say electric.
"I am a plastic bag." – Heneka, one of the Ethiopians we work with explaining in a speech how he is a simple man.
"Today is a happy day. It is my birthday and the chicken laid an egg!" – Moses
Allyson – "Why are you so out of breath?"
Shane – "I was putting on my shoes."
Moses to David (visitor with long hair and a ponytail) – "Are you a girl or a boy? Because I don't know which one you are."
Moses – "Mom, I have a question."
Mom – "Okay…"
Moses – "My hair is getting long."
Mom – "Is that a question or a comment?"
Moses – "Yes."
a few days later…
Mom – "Moses, why did you cut your hair off?!!!"
Moses – "Because I wanted to see my scalp."
Can you say hair obsession??
"Maybe I can ask to go to the outhouse, then sneak and eat it." – Mia trying to figure out how to eat a snack at the local school – no snack time there – but who wants to eat in an outhouse??!
"How did the Ice Age people survive without having allergy medicine?" – deep thoughts from Hannah who has the absolute worst allergies here.
Moses asking about heaven – "Will there be bathrooms?" Not sure why he asked because he never uses ours anyway…
"We got a carpet and we didn't even have to pay for it." – Shane, while sweeping a thick layer of gnats off the floor.
"Do I look pale?" – Moses, not feeling well, at the dinner table one night.
Prayer Requests…
-For Allyson's work permit to be approved. The process has dragged on for weeks.
-The clinic as we begin our expansion and as we get our community health program up and running – including the purchase and training of 4 horses.
-We are looking for an electrician to come out for a few weeks to help finish wiring the rest of camp.
-Allyson continues to struggle with repeated episodes of malaria. She is now trying another medication to see if it will help.
-Stability for our family in the midst of our constant transition.
Praise…
-Mulatu, our pastor, is able to stay at Langano.
-A great first semester of homeschooling this year.
-Hannah is thriving at Bingham.
-Our family is going to Egypt for Christmas – the perfect homeschool field trip after studying ancient Egypt this fall!
-The Urbanic's homegroup that has "adopted" our family. We are so grateful for their friendship and encouragement.
-When we were in Addis for SIM council meetings we were able to hang out with some of the other down country families – a total blessing to be able to talk to other families who understand the things we deal with day to day.
-After our last blog update, more people committed to give monthly to our work here. Thank you!